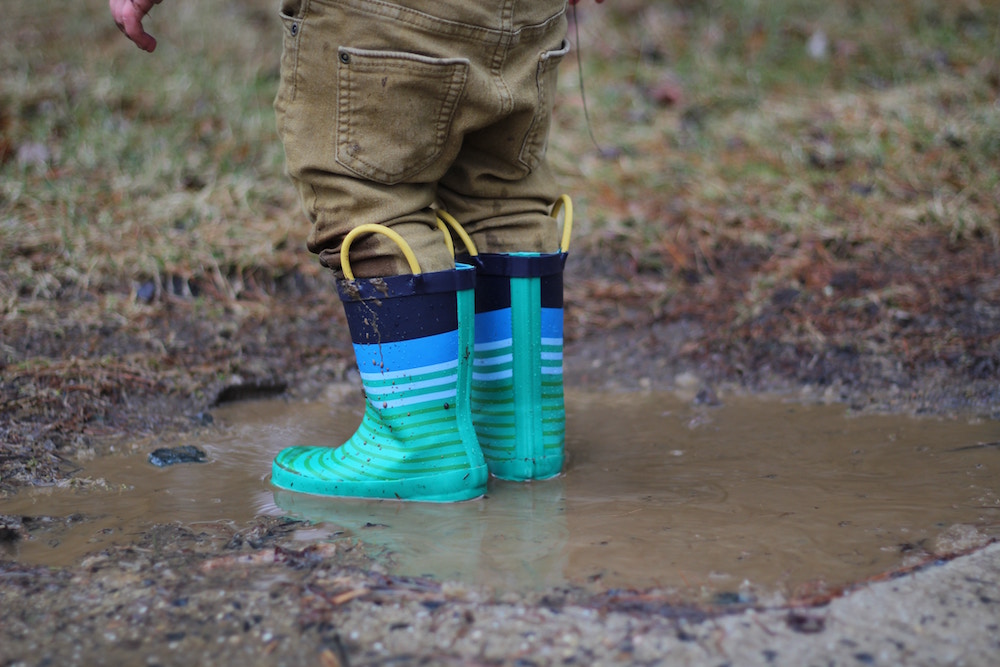 Bring back the old time days!
Growing up with 4 boys (3 cousins and a brother), my childhood was filled with unstructured play time, mostly outdoor games like hopscotch, marble pitch, red light green light 123, freeze catch, just to name a few. Our parents provided the time, space, and freedom to play. Unstructured time for play was granted everyday after school and on weekends all year long from dawn until dusk. Space for play was wide-ranging and boundaries were always being negotiated. Our play most often took place outside and beyond the watchful eyes of parents, providing for the three "frees": free of charge, free to choose, and free to come and go. What I learned through my play has been far more valuable to my adult life than what I learnt in school.
Unstructured play is play without predetermined rules of the game. There are no organized teams, uniforms, coaches or trainers. It is spontaneous, often made-up on the spot and changeable as the day goes on. It is the kind of play you see when puppies chase each other around a yard in endless circles or a group of kids play for hours in a fort they created out of old packing boxes.
Children today face a number of challenges to engaging in what many of us probably took for granted in our youth: good, old-fashioned, unstructured play—whether running around the playground at school recess, wrestling on the floor with our siblings, getting dirty in the yard with other kids from the neighbourhood, making mud pies or building forts from cardboard boxes. These challenges include more emphasis on academics, less free time for working parents and over-scheduled kids, unsafe neighborhoods, and new technologies that constantly entice all of us to sit and stare at screens. That's why a new clinical report from the American Academy of Pediatrics (AAP) advises pediatricians to "write a prescription for play" for young children along with the advice they regularly offer parents on nutrition and developmental milestones. This type of unstructured play, which comes naturally to children, especially when they are deprived of distractions, "is not frivolous," the AAP emphasizes, but "brain-building." It is fun—no question about it—but research also tells us that it is critically important for the development of children's bodies and brains.
Importantly, unstructured play does not include video games or computerized gadgets in its list of recommendations for play. Rather, real learning happens better in person-to-person exchanges rather than machine-to-person exchanges.
Howard Chudacoff, a professor of urban studies at Brown University identifies place, things and time as three societal changes that impact children's unstructured play. The place changes include shifts from informal, natural play spaces to contrived playgrounds, adult-directed activities and play within the home. Playthings have shifted from homemade and improvised toys to educational, manufactured and electronic choices. For past generations play was a child-initiated, open-ended activity. But for many kids today play has become adult-directed and highly structured and has a significant impact on children's physical, cognitive, social and emotional growth.
The Benefits of unstructured play on whole child development:
● It provides opportunities for children to master elements of the world on their own terms.
● It develops self-determination, self-esteem, and the ability to self-regulate — all vital elements of emotional development.
● It fosters social competence, respect for rules, self-discipline, aggression control, problem solving skills, leadership development, conflict resolution, and playing by the rules.
● It stimulates the senses and allows children to discover the different textures and elements in the world.
● It provides fertile ground to cultivate creativity and imagination.
● It enhances cognitive understandings.
● It builds strength, coordination and cardiovascular fitness and moderates childhood obesity and its associated health complications.
● It sees boredom as a vehicle for children to create their own happiness, enhance inventiveness, and develop self-reliance.
"Recent research suggests that children should experience twice as much unstructured time as structured play experiences."
Let's bring back the old time days for our kids.